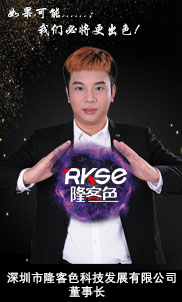 Lcose Group is a "diversified, collectivized, internationalized" innovative and modern high-tech enterprise with integrated research, development, production and sales departments. Our company has co-operated with Samsung, HTC, Motorola, Mary Kay and other famouse overseas enterprises. We are awarded the honors of National High-tech Enterprise, Guangdong Province Enterprise of Observing Contract and Valuing Credit, CCTV displayed brand, "Excellent self-employed worker" by Shenzhen Futian Enterprise Association, SEG Telecom Market Star Merchant, etc.
Founded in 2009, now our company has subordinates as Shenzhen LongKeSe Technology Development Co., Ltd. for R&D, Shenzhen Yuanhexuan Industrial Co., Ltd. for sales, Shenzhen Lcose Electronic Technology Co., Ltd. for manufacturing, Shenzhen UNLOV Network Technology Co., Ltd. for E-commerce and network operation, Shenzhen VRAR Technology Co., Ltd. for VR, AR products R&D, and over 10 flagship chain stores for brand promotion. "Blend all customers characters, integrates all ideas; Lead the industry, spread to the world." For the great mission of Lcose development, we unite customers' concepts and shape the brands with heart by following the most fashionable trend. We promote the enterprise and living space swiftly under the idea of "thinking with customers in heart."
Lcose Group slogan: "If possible…, we will be better!"
Lcose Group's prospect: Expand Lcose products worldwidely and build the idea in people's heart that Lcose is the "Trend for innovative, high-quality products industry". Unite the youngsters with dreams and produce the possibility to change the world!
For the present, Lcose has over 200 staffs, with own injection molding department, E-commerce sales department, SMT department, Assembly department, and Brand image display department. The manufacturing HQ is located near Longsheng CBD in Longhua with near 10,000 m2 area. The Group HQ is located at SEG Plaza, Huaqiang North- Chines #1 Electronic Street. The Corporation has self-owned brands "RGKNSE", "RKSE", "Icanany", "Unlov", and "VR Case" that have become the leader of cutting-edge foreign trade products in telecommunication, digital, and IT accessories industry. Lcose has built up the image of "the manufacturer and supplier specialized in foreign trade trendy products". The brand cultural concept of "User-friendly, cost-effective; Innovative quality, changing life" is guiding the corporation's development. The company think with customers in the heart, and integrates technology into life to promote exquisite and fashionable products. People are accompanied by Lcose products! Self-owned models includes selfie photography devices, livecast fill flash light accessories, lazy phone holders, VR/AR products, special wireless chargers, gamepads, handheld fans, etc. Lcose hot-sale products accompany you and me!